Main Street Children's Museum
Learning through imagination and play!
Artist Vernon Grant's work provides the inspiration for the Main Street Children's Museum. Within this wonderful setting, imagination and curiosity merge into creative play! Nursery rhymes such as Peter Peter Pumpkin Eater and Simple Simon have been transformed into life-size, three-dimensional play and learning spaces for young children from birth to six.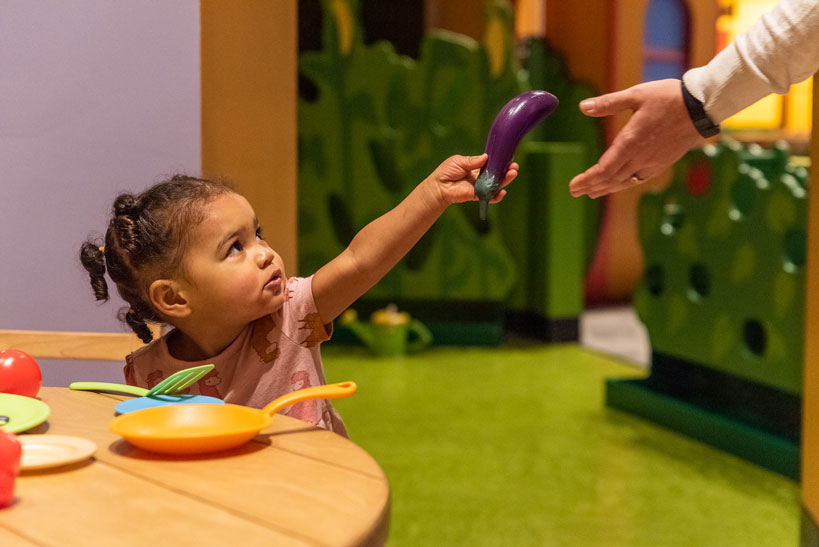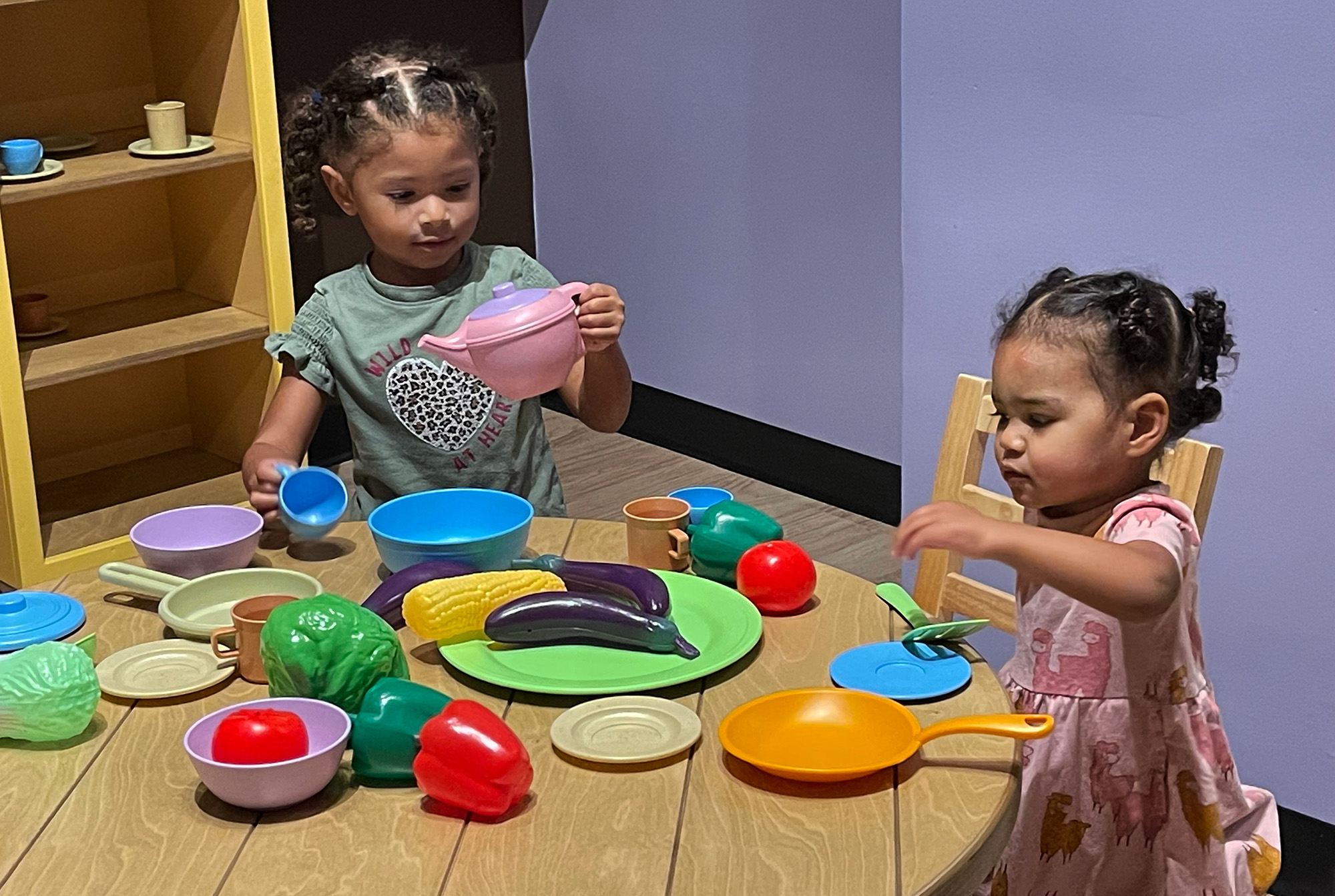 Little Home
Knock, knock! Come in! Take a seat and be served a cup of tea. Step inside the charming child-sized home, perfect for role-playing and developing social skills such as communicating and sharing. Play along as your child takes the role of chef or takes part in a tea party.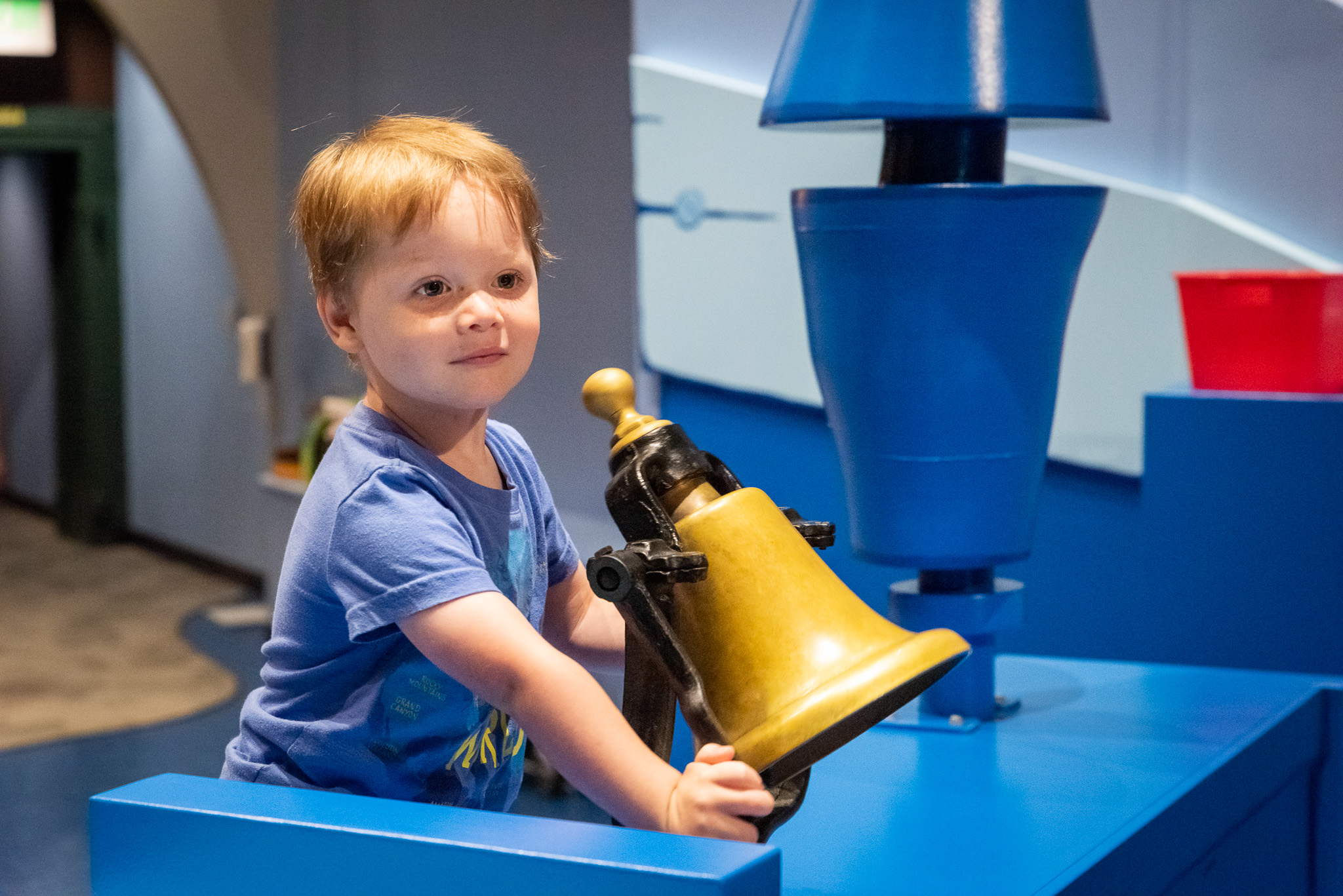 Sailboat
Ahoy, Matey! Put on a pirate hat and let your child's imagination guide your adventure! Children will explore and sail the ship, pretending they are sailors or pirates on the wide-open sea. With the bell, rudder, wheel, and periscope, children can investigate objects and movement.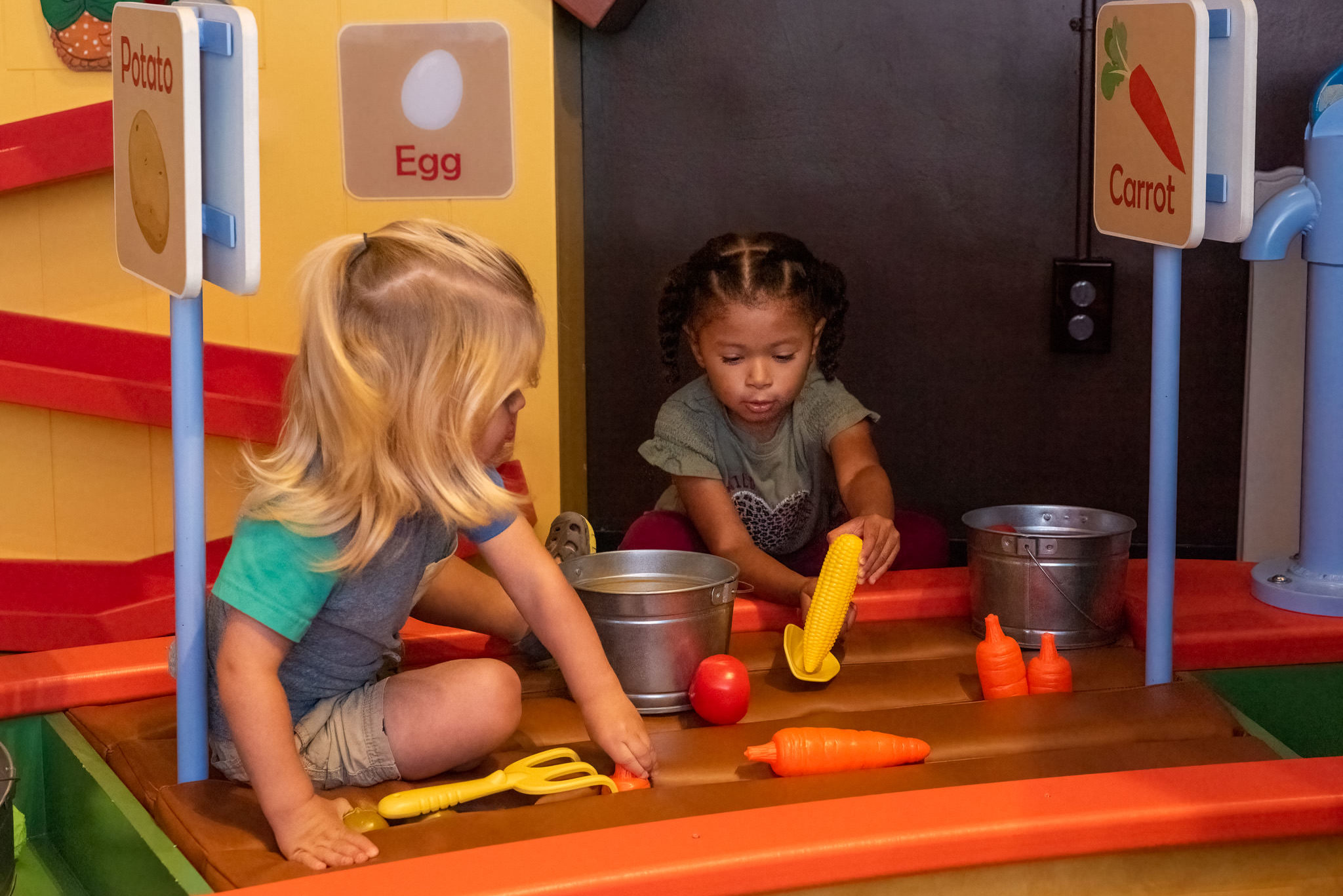 Garden
It's harvest time! Practice planting, growing, and harvesting vegetables in the garden and gathering eggs from the chicken coop. The veggie toss encourages hand-eye coordination. Children can take their produce to the Little Home and use their imagination to host a feast featuring their garden bounty.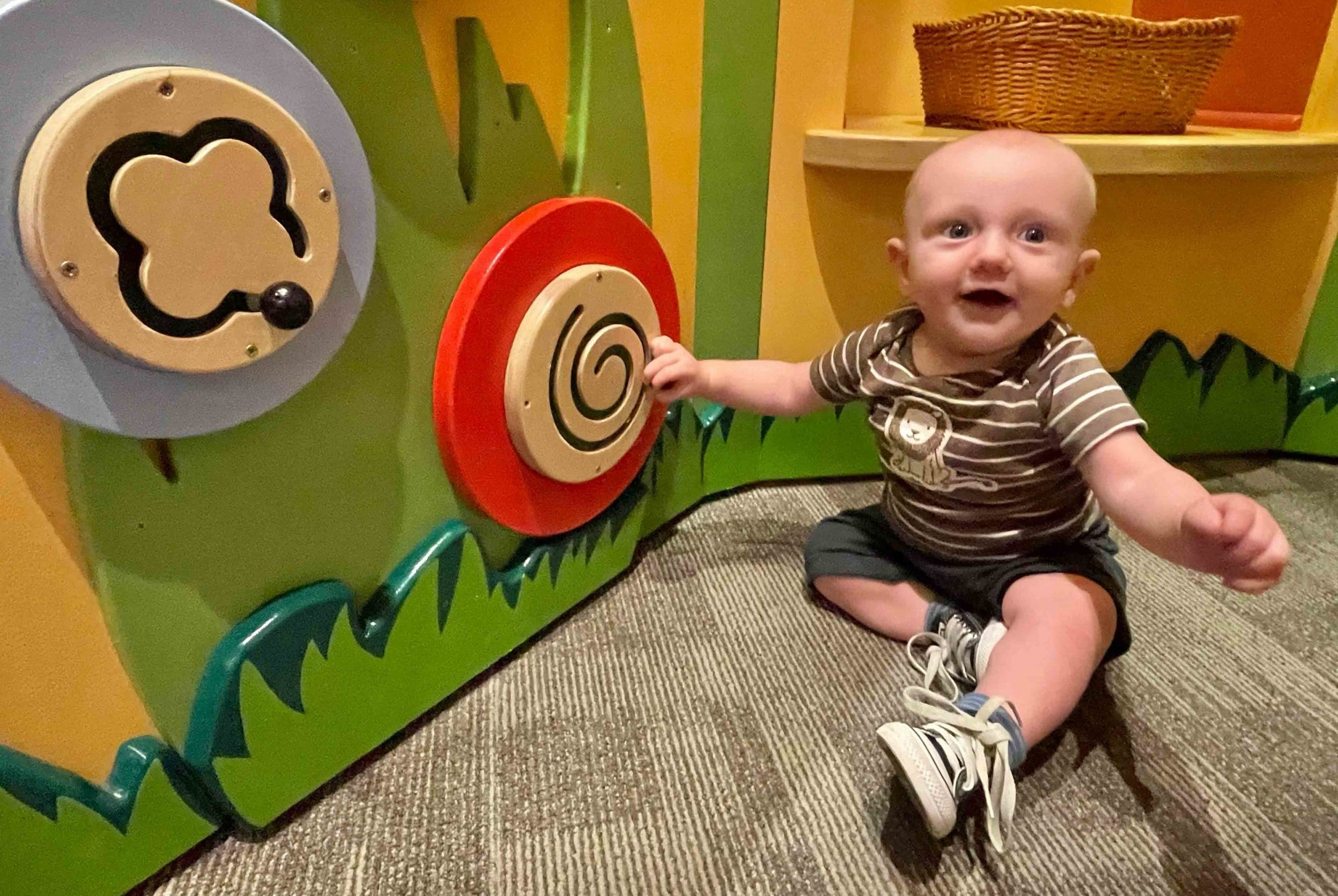 Pumpkin House
Snuggle up with your little ones and get cozy with a good book. Designed specifically with the earliest learners in mind (infants 6-15 months), this area promotes all facets of child development through the selection of books and toys. Babies understand langauge sooner than they can speak, and their ability to understand increases more rapidly than their ability to talk. Read out loud with silly voices or ask your child to point to an object on a page. For the safety of our youngest guests, we ask that families with older children use the area as a quiet reading nook when babies are not using it.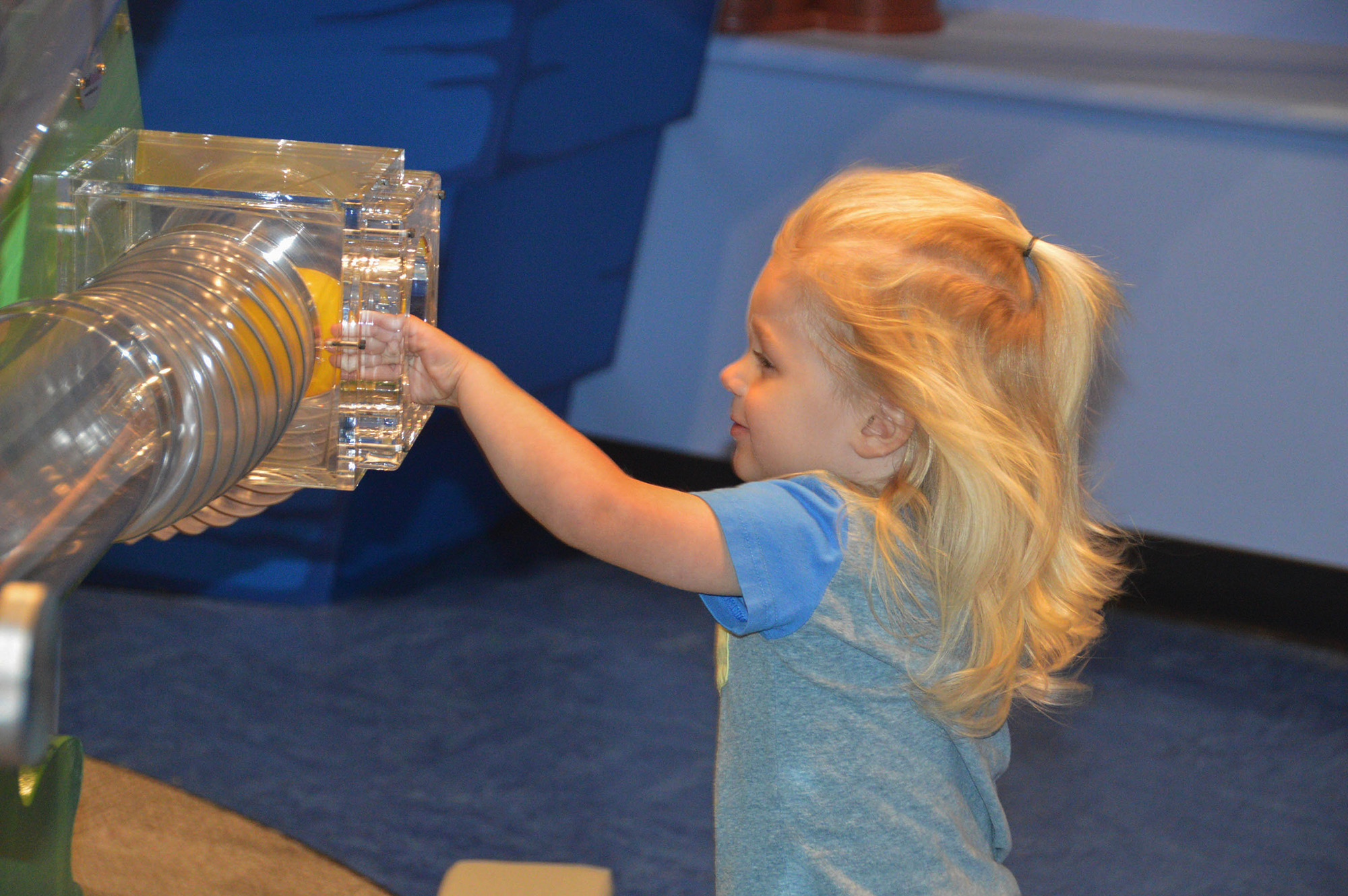 Air Maze
Whoosh! Send a ball or pouf through the Air Maze and see air power at work. Children can experiment by sending different items through the Maze, directing the object's path along the way, and making predictions about where the object will fly out and whether it will float through the air or fall to the ground.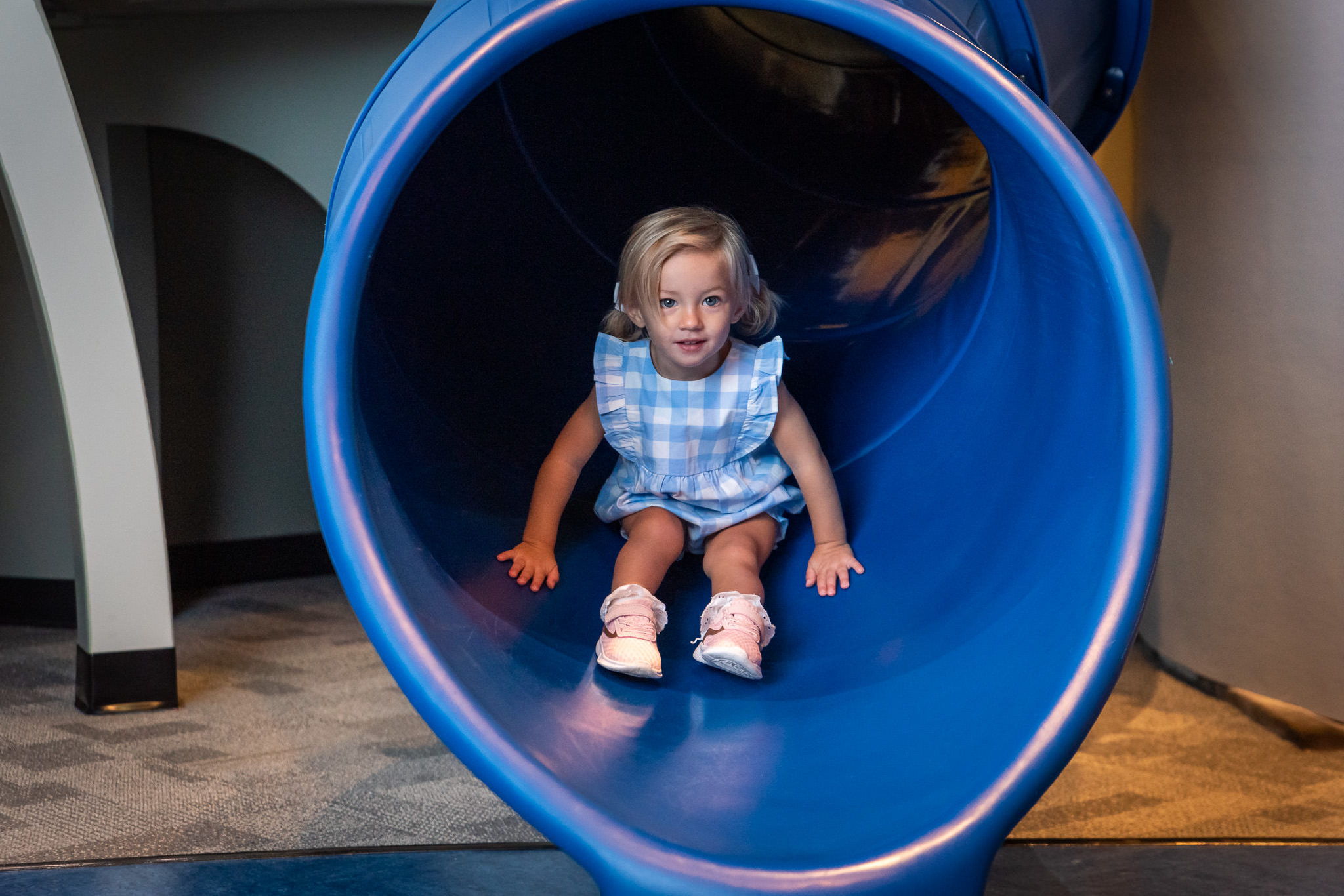 Tree House
Climb up high and slide back down! Explore this hideaway and make some art. Scale the tree house stairs and develop gross motor skills – the big muscle movements – along the way. Upstairs, drawing tablets work fingers and hands for fine motor skill development.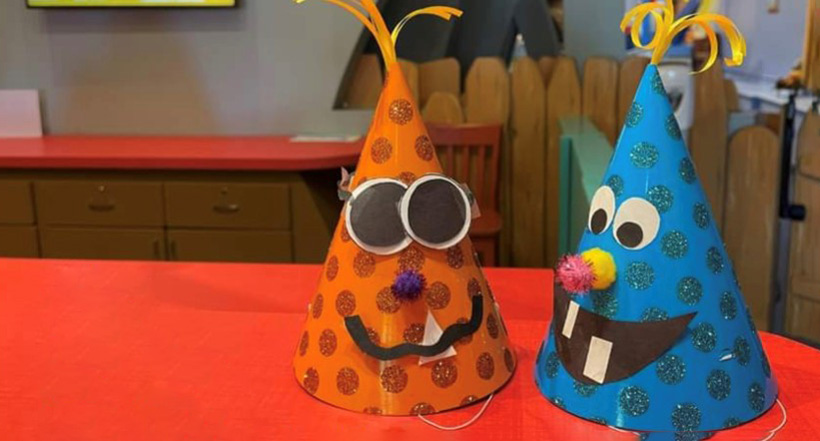 Birthday Parties
Party like it's your birthday at Main Street Children's Museum! Birthday parties are available only on Sunday afternoons.
Wee Wednesday
November's theme is "Happy Harvest!" Wee Wednesday will take place at 9:30 a.m. This week we will be reading "Fall Animal Fun" with a deer craft.
Letter of the Week
Join us each Thursday to learn letters through letter songs and practice identifying things that start with this week's letter. Afterwards, make sure to search the Museum for the missing letters, if you can find one bring it to an educator to earn a sticker! This week's letter is "L."