Culture & Heritage Museums is a family of museums in York County, SC, which includes Historic Brattonsville, Main Street Children's Museum, McCelvey Center, and Museum of York County.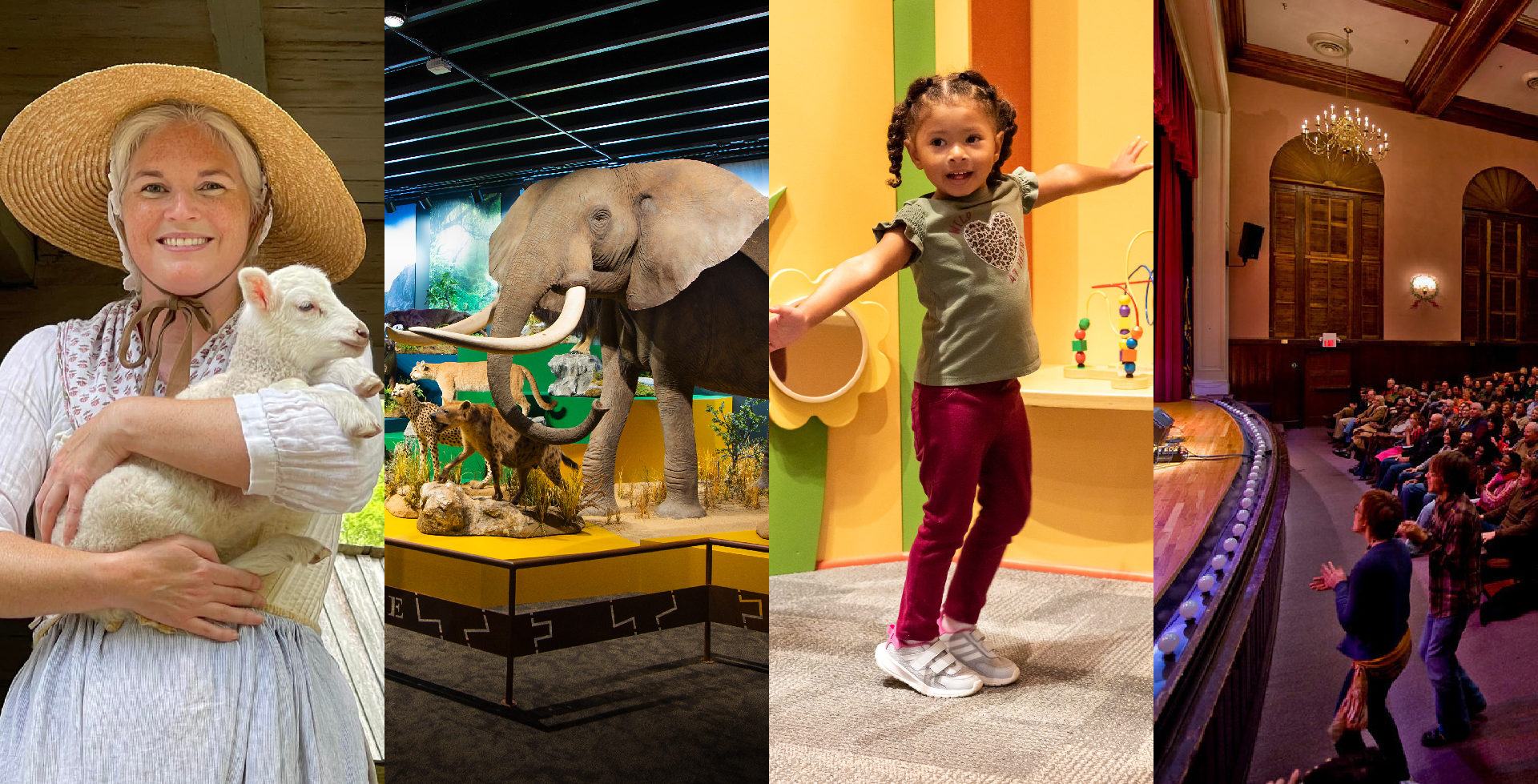 Main Street Children's Museum
Main Street Children's Museum
Member Exclusive Workshop Series at Hightower Hall
Dec. 2 | 3 – 4:30 p.m.
$50 per person
Join us to learn how to make unique DIY evergreen & fruit decorations.
Dec. 2 – Make an Evergreen & Fruit Door Swag
For Adults only (ages 18 & up)
Pre-registration required.
Festivus: Seinfeld and the Natural World
Dec. 15  |  6– 8 p.m.  | Adults 21 and Up Only

Calling all Seinfeld fans for a fun evening exploring the connections between this beloved show and the natural world. Learn why you shouldn't feed beef-a-reeno to horses, what it takes to produce one square of toilet paper, fascinating facts about whales, why squirrels and hawks really aren't friends, and much more! Face-painting to support the team, puffy shirt wearing, and donning of urban sombreros is encouraged as is dressing as your favorite Seinfeld character!
Festivus: Seinfeld and the Natural World at the Museum of York County is intended for the education of our audience and has not been prepared, approved or licensed by any person or entity that created, published or produced the Seinfeld television series or related properties nor is Festivus: Seinfeld and the Natural World affiliated with any such person or entity.
Wee Wednesday
November's theme is "Happy Harvest!" Wee Wednesday will take place at 9:30 a.m. This week we will be reading "Fall Animal Fun" with a deer craft.
Letter of the Week
Join us each Thursday to learn letters through letter songs and practice identifying things that start with this week's letter. Afterwards, make sure to search the Museum for the missing letters, if you can find one bring it to an educator to earn a sticker! This week's letter is "L."
For Immediate Release:Nov. 28, 2023 Contact:Marie CheekCommunity Relations CoordinatorCulture & Heritage Museumswww.chmuseums.org803.909.7312  mcheek@chmuseums.org Calling all Seinfeld fans for new adults-only holiday event Festivus: Seinfeld and the Natural World...
Well worth the cost of admission and great for the kiddos. The planetarium is the icing on the cake. Great little show and presentation. Highly recommmended!