Thank you for considering to donate to Culture & Heritage Museums' collection.  One of the ways CHM is able to add to the collection is through generous donations from our members and community.  The donation of your items assists CHM with fulfilling our mission to communicate and preserve the cultural and natural history of York County and the Carolina Piedmont region as a whole.  Your donation also helps provide a unique educational experience based on the objects, photos, and stories of those that lived in the region.  
Please fill out and submit the Potential Acquisition Form to begin the donation process.  You may send the completed form to CHM via mail, e-mail, or fax to the Director of Collections at:
Culture & Heritage Museums
Historical Center of York County
Attn: Director of Collections
210 E. Jefferson Street
York, SC 29745
E-Mail:  collections@chmuseums.org
Fax: (803)684-0230
In order to ensure your items are properly tracked, documented, and cared for, please do NOT mail or drop off items for donation unless asked by CHM staff to do so.  Any items dropped off without the proper paperwork signed by both the donor and an approved CHM staff member will be considered abandoned property and will become the property of CHM, giving the organization full discretion to use the items as deemed appropriate, which could include immediate disposal. 
Once the Potential Acquisition paperwork has been received, a CHM staff member will reach out to confirm receipt and next steps within two weeks of receipt.  Please be aware that the donation process can be lengthy and your patience is appreciated as we give thoughtful consideration to your donation.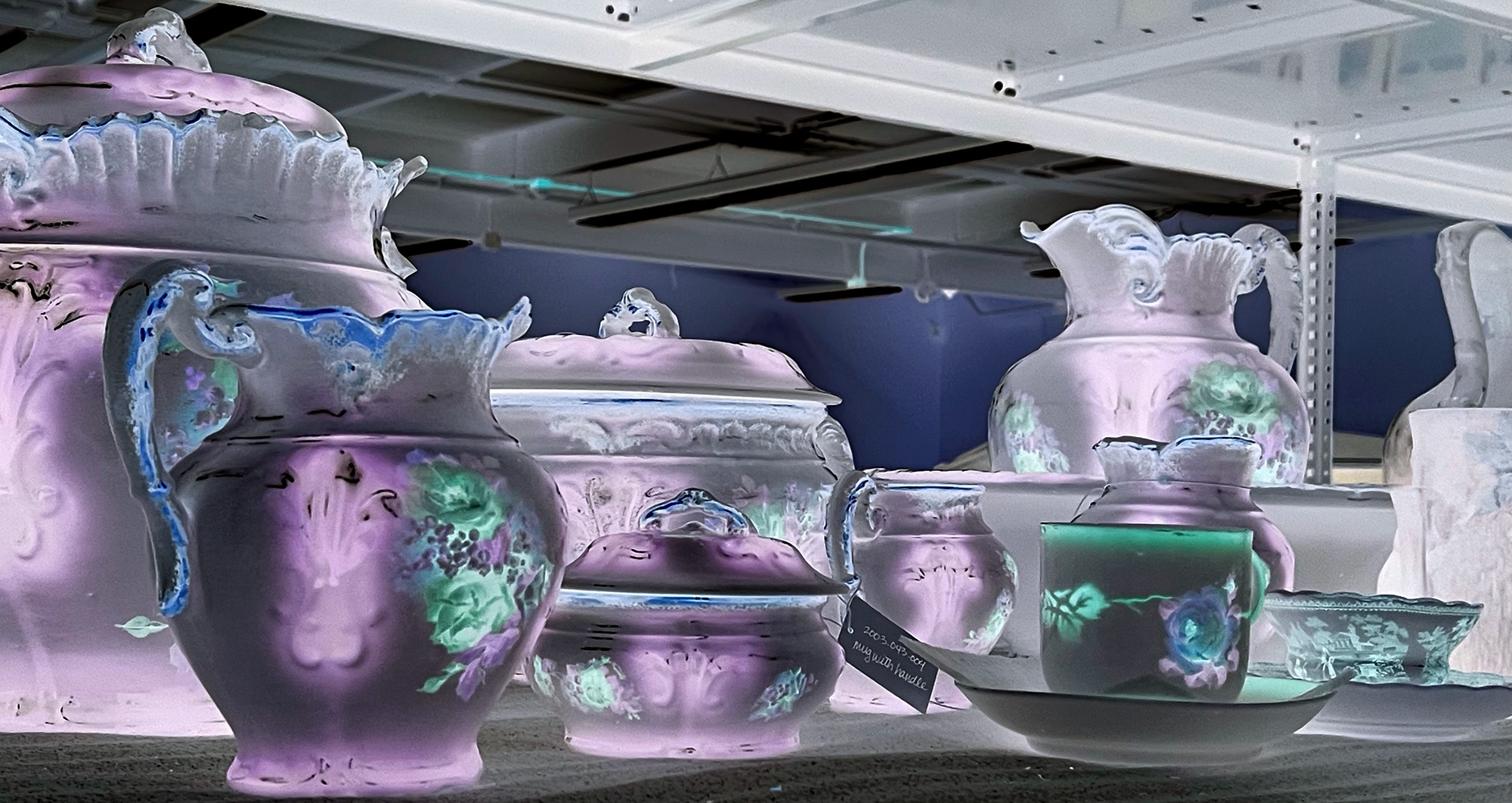 How do I donate artifacts, specimens, or archival material to CHM?
All donations start with you filling out and submitting a Potential Acquisition Form via mail, fax, or email.
On the form, please list the item(s) you would like to donate, the history of the items, and their connection to Carolina Piedmont region.  Important information to note, if known, includes: original owners full name as well as birth and death dates, when or how the items were made or acquired, and damage or alterations made to the item(s).  A CHM staff member will follow up with you to ensure all pertinent information is received, including photos.  Staff communication will continue through the donation process with any follow up paperwork being mailed to you through USPS.
Please do not just drop your donation off at a CHM site without coordinating said drop off with Collections & Archives Staff.  In accordance with CHM's Collections Management Policy, any items left without the appropriate paperwork being signed both the donor and an approved staff member will be considered abandoned property and will become property of CHM, giving the organization full discretion to use the items as deem appropriate, which could include disposal.
What does CHM Collect?
Culture & Heritage Museums collect a very diverse collection consisting of taxidermy mounts, rocks and minerals, fossils, study skins, fluid preserved specimens, artwork, sculptures, pottery, archaeological materials, books, family histories, photographs, business records, furniture, textiles, home goods, and children's toys, among other items.  CHM's mission is to communicate and preserve the cultural and natural history of the Carolina Piedmont which we do through the collection of mission relevant items.  Details and history of the item(s) you want to donate help determine if the items are in line with CHM's mission and will fit in the collection.
How can I get a high-resolution image of collection items that I would like to use for a publication or research?
In accordance with CHM's Photography and Videography Policy, images of collections items, including archival material, that are not on exhibit are available for research and photography upon request for a fee of $25 per image, pending the requestor fill out a Photo Use Agreement that stipulates how the photos are to be used and credited. CHM reserves the right to deny a photo request if the requested object is unavailable or unstable for photography. To request photos of the collection please email the Collections Department at collections@chmuseums.org.
Are all donations accepted?
Unfortunately, we are unable to accept all donations.  CHM Collections and Archives Staff are tasked with carefully assessing all potential donations to ensure their mission relevance.  Other factors considered when determining if a donation is accepted include: the condition of the items is museum quality; the quantity of similar items already in the collection; safety of staff, visitors, and the collection; CHM's ability to properly care for the item in accordance with American Alliance of Museums (AAM) standards; and ability to legally transfer title of all items to CHM.
How long does the donation process take?
The donation process can take up to six months pending on the size of the donation and the work load of Collections and Archives staff.  Once it is determined that your potential acquisition will be accepted, its delivery or pick-up will be scheduled with staff.  Once the item(s) are received, they need to be inventoried and researched.  Then, the donation goes through a review process that ends with the Culture & Heritage Commission of York County, CHM's governing board.  The CHC is required to review and approve all donations for the permanent collection.  If the donation is approved, Collections and Archives staff would inform you of the approval and send additional donation paperwork for you to sign.  
When will my items be on display?
The Culture & Heritage Museums does not guarantee the exhibition of donated items.  The constant display of a single item can be detrimental to the object and its long-term preservation.  There are situations that warrant the long-term display of items but measures have been taken to ensure those items are cared for appropriately.  Items not on display are carefully cataloged and stored in an environmental controlled space with appropriate temperature and relative humidity settings based on material.  Almost all items in CHM's collection are available to researchers while also being available for loan to other museums.  CHM Staff reserve the right to deny access to items if said access could cause damage to the item or the item is not available for viewing.   
How do I prepare my items for donation?
No preparation is needed for your donation beyond providing the necessary information and photos.  CHM wants the item(s) as close to their original or current condition as possible.  With archival material, please do not write on the original documents or photographs.  Instead, on a separate piece of paper or on the Potential Acquisition Form, make note of any information such as names, locations, events, etc.
How can I see my items once they are donated?
All collection items are available for the public, even if they are not on exhibit.  Most of the archival material is available through the Historical Center of York County's Search Room during regular business hours of Monday through Friday from 10 a.m. through 4 p.m.  Museum objects and specimens are also available for viewing by scheduling an appointment with the Collections Department at collections@chmuseums.org.  A minimum of two weeks of advanced notice is required for any onsite object or specimen viewing. CHM staff reserve the right to deny an access request to items if said access could cause damage to the item.  
Is my donation tax deductible?
Culture & Heritage Museums is a 501(c)3 organization, so all collection donations are tax deductible, as well as monetary and in-kind donations.  CHM Staff do not provide appraisal values on items.  It is the donor's responsibility to determine and document the value of their donation.  CHM will provide a receipted gift agreement or letter that serve as documentation of your donation.
Can CHM provide appraisals for my family heirlooms?
In accordance with museum standards and CHM's Code of Ethics, staff are prohibited from providing appraisals on any items, whether you want to donate them or not.  Staff can provide a list of local appraisers that may be able to assist with your request.  
Can I lend my historical items? Or, can my heirs get things back if they are not displayed?
Items are not accepted on long-term or indefinite loan, nor can agreements be made that guarantee the return of items to their heirs.  Occasionally, CHM may borrow items for a short-term loan for specific exhibits, but those are coordinated on a case-by-case basis.  The Gift Agreement all donors sign upon their donation of items gives CHM unconditional right, copyright, claim, title, and interest in the donated materials.  Once donated, CHM has absolute ownership of the items and can use the items as deemed appropriate, as long as it is done in accordance with the Collections Management Policy.
Can I bequeath materials to the museum in my will?
Yes.  Please contact the Collections Department at collections@chmuseums.org and let them know of the planned bequest along with as much information about the items.  There may be a form for you to fill out.  Like other donations, please explain what the items are, their ownership history, significance to the Carolina Piedmont, and when and where they were used.  Make sure it is clear in your will that you want to bequeath certain items to CHM.  Please note that all bequests must still meet CHM's mission and other collection requirements at the time of their donation.  
My potential donation to Historic Brattonsville was declined. Instead, can I donate it to the Museum of York County?
Culture & Heritage Museums are a family of museums with the collection being managed by the same staff for all sites.  If your donation for Historic Brattonsville was declined, it was also considered as a donation for any of CHM's other sites.  Any donation decline would pertain to all CHM sites, not just one.  Should Collections and Archives staff decline your potential donation, they can assist in providing names and phone numbers to other museums that may be interested in your items.  Please note that a recommendation to call another museum does not mean that your donation will be accepted.
I found a dead animal in my yard. Can I donate it to the natural history collection?
An acquisition for the natural history collection needs to be reviewed by Collections staff, just like any other potential acquisition.  However, there is some leeway surrounding dead animal carcasses.  Should you have an animal carcass that you want to give to CHM, please contact the Curator of Natural History at Stevefields@chmuseums.org as soon as possible to prevent further decomposition to the carcass in question.  It is important to note that an animal carcass given to CHM is documented as a field collection due to the lack of ownership any person has over a wild animal, alive or dead.  CHM maintains the proper federal and state permits in order to have legal possession over such animals.  The donation of taxidermy mounts does not fall under this category.  Should you want to donate a taxidermy mount, please fill out a Potential Acquisition Form and submit it accordingly.
I don't have any objects to donate to CHM but I'd still like to support the museums and their mission. What are the other ways I can support CHM?
The easiest way to support to CHM is to become a member which allows you to visit any of our sites and select special programs for free. Memberships start at just $30 for a year.
Another way to donate is to make a financial donation. Your tax-deductible gift provides vital support that sustains our preservation efforts as we continue to care for exhibits, artifacts, art, and archival material that represent our region, the Carolina Piedmont.