Vernon Grant
A Brief Biography
Vernon Simeon Plemion Grant was born on April 26, 1902 in Coleridge, Nebraska and spent most of his early childhood living on a homestead in South Dakota. While living in the rural countryside with very little to do, Vernon started making his own toys and figurines out of clay from the river bank. Those early figurines inspired his iconic gnomes who were often depicted wearing oversized clothes and shoes, similar to how he dressed as a young boy. 
In 1915, the Grant family moved to Wasco, a small farming community in Southern California. Vernon graduated high school and enrolled at the University of Southern California. When not in class, he performed "chalk talk" acts, where he would tell stories while simultaneously creating art for the audience.  Some of his earliest commercial art clients were Southern Pacific Railroad, Wrigley's Chewing Gum, and Los Angeles Recreation Department.
Vernon's gnomes would not become synonymous with his work until 1933 when he worked with Kellogg's Rice Krispies ® to create the cereal's mascots – three fun loving gnomes named Snap ®, Crackle ® and Pop®. His time with Kellogg's lead to Rice Krispies® having the largest advertising campaign of its time that was marketed directly towards children. In addition to his work with Kellogg's ®, Vernon was commissioned to create magazine covers and interior illustrations for a number of magazines including Collier's, Judge, Saturday Home Magazine, and Ladies Home Journal, along with a number of advertisements for other companies.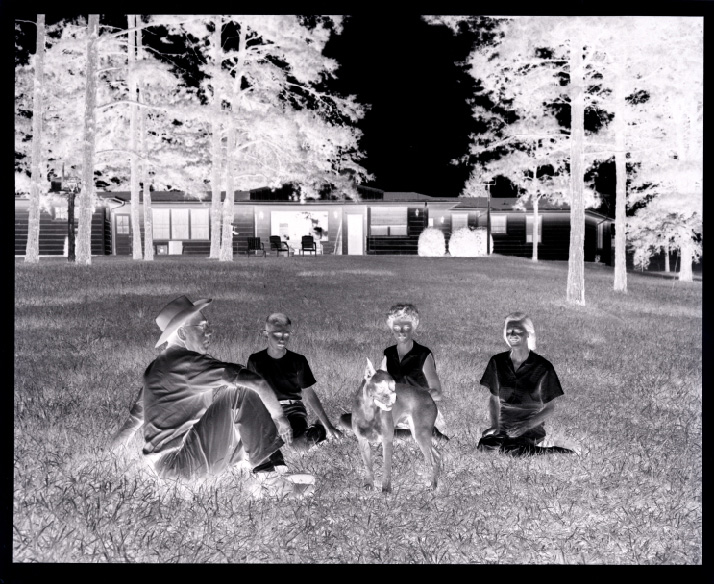 Following his time entertaining troops with the USO during World War II, Vernon, his wife Elizabeth "Libby" Fewell Grant, and their two young children moved to Rock Hill, South Carolina. Vernon continued to do commercial work, commuting between New York City to Rock Hill for a few years. In the 1950s, he decided to pull away from commercial art and focus on farming. On a farm dubbed Pinetuck, Vernon decided to try his luck at growing grass and raising cattle. During this time, he became active in the local community, eventually going to work for the City of Rock Hill's Housing Authority and Chamber of Commerce.   
In the 1970s, Vernon named the Museum of York County (MYCO) as the repository of his artwork, loaning his artwork to the museum for exhibition and the creation of annual holiday cards featuring some of his most iconic images of Santa Claus, a tradition the Museum continues to this day. Vernon Simeon Plemion Grant passed away at the age of 88 in July 1990.  
In 2006, after being on loan to MYCO for over 20 years, the Vernon Grant collection was officially donated to the Culture & Heritage Museums (CHM). Since his passing, Vernon's Grant's legacy continues to be in full view throughout Rock Hill.  The city holds two annual festivals that highlight Grant's artwork: The Come-See-Me Festival and ChristmasVille. CHM continues to create rotating exhibits of Grant's artwork. In 2010, CHM opened the Main Street Children's Museum where young children can step into Vernon's whimsical world and learn through creative play and imagination.  
All Vernon Grant photos courtesy of Chip and Cindy Grant (L2015.001).  
Lowenstein Building Vernon Grant Commemorative Exhibit
Drop by the Lowenstein Building on White Street in Rock Hill to enjoy the new Vernon Grant Commemorative Exhibit. Supported by a grant from the Women's Art Initiative, the exhibit commemorates the life and career of renowned American illustrator and longtime Rock Hill resident, Vernon Grant. The exhibit highlights Grant's professional career as an illustrator and commercial artist from the 1920s through 1970s.  His artistic legacy and civic contributions are also represented by framed reproduction prints.
Comprised of reproductions of artworks from Culture & Heritages Museums' collection, the display features old favorites, including the inspiration for the Come-See-Me Festival, Grant's ChristmasVille stylized Santa, and unreleased artwork.