Historical Center of York County
McCelvey Center
Donate to Archival Collections
The Historical Center of York County, located in York, South Carolina, opened in 1989 to serve as the repository for York County court records and to collect and preserve the cultural heritage of York County and the Carolina Piedmont. In 1990, a major donation of family genealogies compiled by Joseph E. Hart Jr. helped establish the current archival collection. Since its creation, the collection has grown to include family papers, historic photographs, business records, local newspapers, rare books, and church records.
Originally located on the main floor of the McCelvey Center building, formerly the York Elementary School, the Historical Center of York County moved into the renovated annex on campus in 2014. The annex built in 1956 housed classrooms for grades 1-3 and a cafeteria until the school closed in 1987. All archival materials, along with a collection of library books and genealogical resources, are accessible to the public in the non-lending Search Room.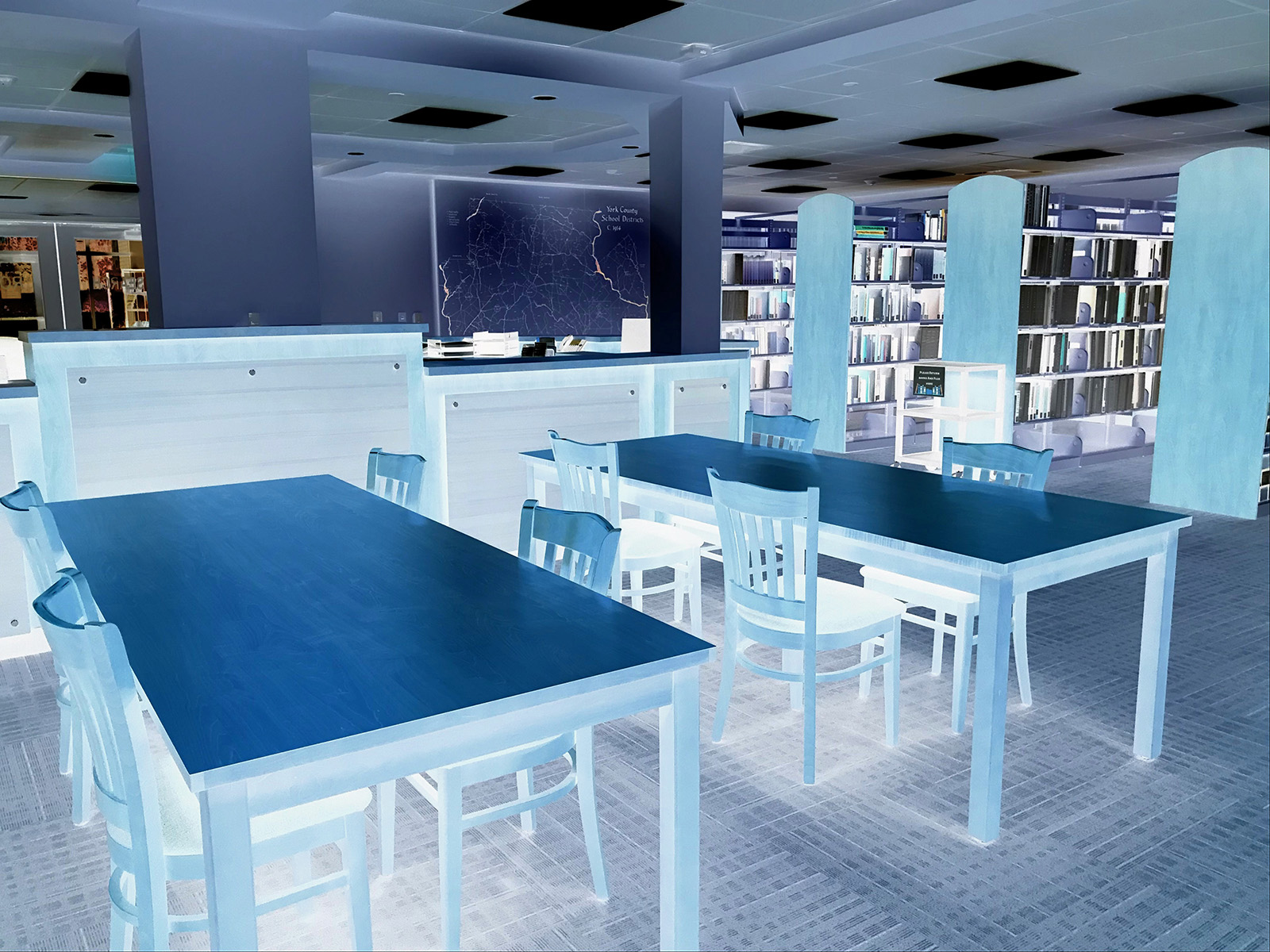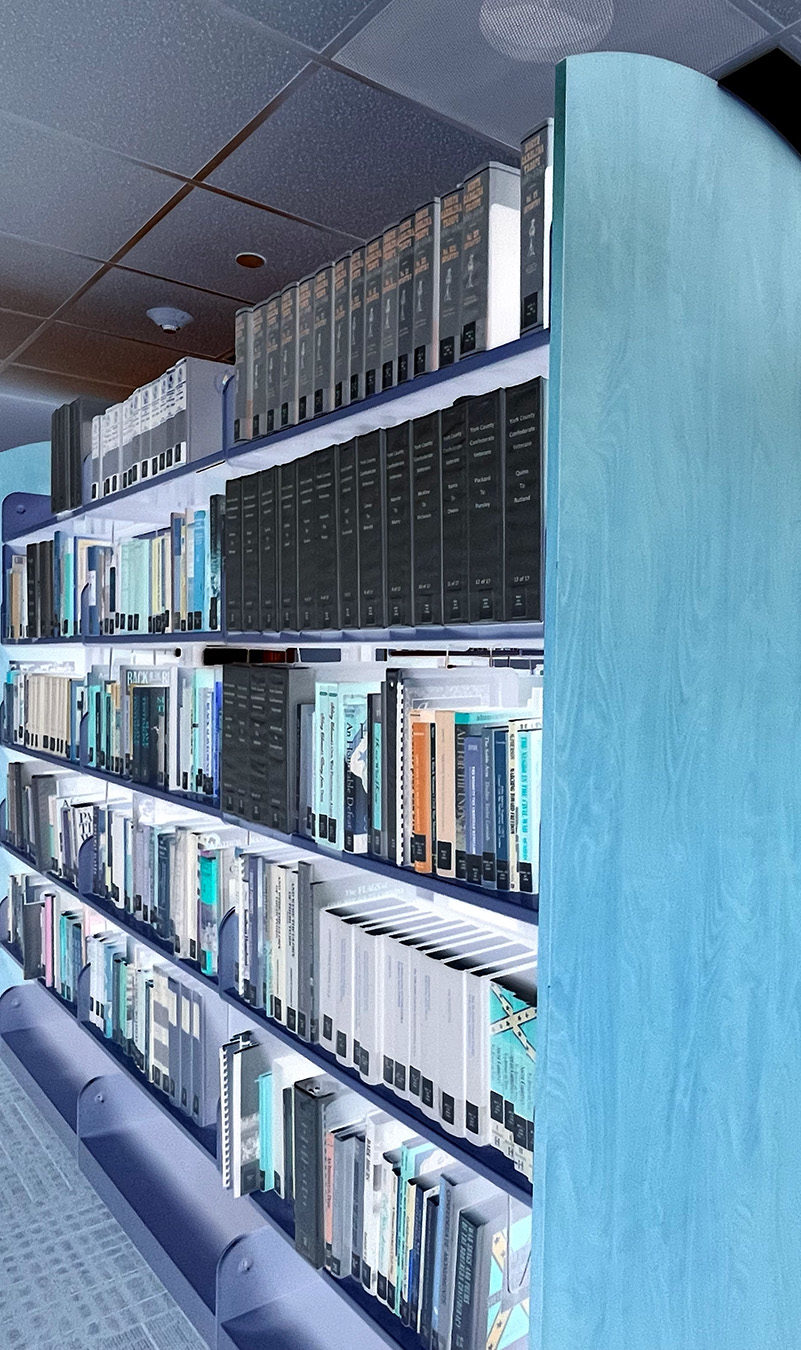 Books
The Search Room contains library books relating to the history of the Carolina Piedmont with a focus on York County. Highlights include abstracts of early wills and deeds, city directories, cemetery rosters, county minute books, and published or donated family genealogies. 
Rare books, including school annuals, can be viewed in the Search Room upon request.
Education and Surname Files
These files contain various documents (such as newspaper articles, deeds, family trees, and correspondences) on local topics and families given to the Historical Center by the public or gathered by staff members.
Hart Collection
The Hart Collection contains genealogical information on over 75,000 families from the York County area compiled by York native and genealogist Joseph E. Hart Jr (1912-1998). Although Mr. Hart did not cite his sources, he used census records, cemetery inscriptions, newspapers, court records, family bibles and correspondence from other researchers to compile family group sheets in the 1950s to 1980s prior to the use of computers and online resources. 
If you would like information from the Hart Collection, please include the names of specific individuals with your research request.
Newspapers
Microfilm and physical copies of local, regional, and other newspapers from the late 1800s to the 1980s. Materials from this collection can be viewed upon request. 
Search Room computers also have access to ChroniclingAmerica.loc.gov and Newspapers.com.
Maps
Includes Sanborn maps, school district maps, topographical maps, and road maps of York County and the surrounding areas. A frequently requested item is a 1910 map of York County that shows the location of schools, churches, and individual landowners.
Deeds
The Search Room has copies of York County deeds on microfilm from 1785 to 1977. For further research, Family Search.org has 1785 to 1950 deeds available online and the Register of Deeds office has 1983 to the present available online. You have to go to the York County Register of Deeds for 1977 to 1983.
Online Resources
The Search Room provides access to Ancestry.com, Newspapers.com, ChroniclingAmerica.loc.gov, FamilySearch.org, and FindAGrave.com. 
Information about Archival Holdings
The archival holdings include York County case files and minute books for Court of Common Pleas, General Sessions, Court of Equity and Circuit Court, as well as Will Books, Inventories and Appraisals, Voter Registrations, Sheriff Records, and Coroner Inquests ledgers. In addition, the archive houses public donations including garden clubs, literary societies, family papers, store ledgers, church records, business records, school memorabilia, rare books, and photographic collections. 
These materials can be viewed in the Search Room upon request.
Donate to Archival Collections
The archival holdings are primarily records donated by the public. Family papers, photographs, or other materials documenting the lives and activities of families and organizations in the Carolina Piedmont make valuable additions to our collections. If you have treasured items that help document this region's history you may want to consider donating them. Learn More.
When submitting your request please be as detailed as possible. Include the full names of individuals, birth and death dates, locations, and any other information you have already gathered. 
Staff will spend one hour on the request for an initial $10.00 fee plus $0.25 for any copies. You will be contacted after the first hour, and if you would like additional research done, it will be $15.00 per hour. 
Payments can be made via mail with cash/check or online once the research request form is processed and the invoice issued.
If you are unable to visit the Historical Center of York County in person you can place a research request by:
Phone: 803.684.3948, option 2
Letter: 210 East Jefferson St. York, South Carolina 29745
Completing the form below.
| | |
| --- | --- |
| | |
| Research After the First Hour | |
| | |