Make the most of your field trip with these useful tips and guidelines.
Before you call or schedule your event, be prepared to give your:
requested date, time and program(s) with at least one alternative in mind
school or organization name
mailing address
telephone number
school group leader's name
number of students and classes in the school group
grade level of students
number of adults/chaperones
special needs
email addresses of all attending teachers
Site directions, hours of operation, and general information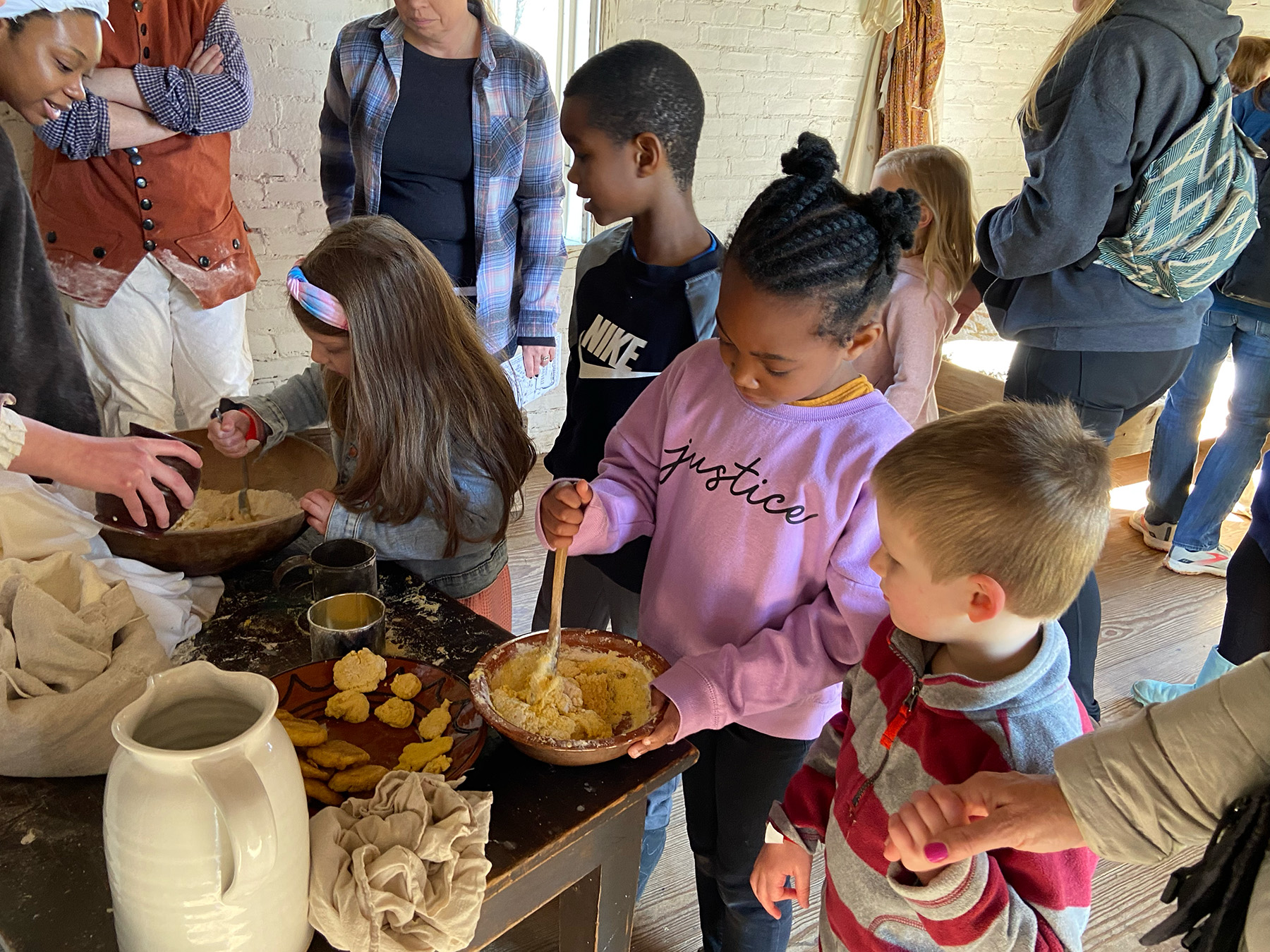 Reservations
Contact the Scheduler at 803-981-9182
Monday – Friday between 9 am and 4 pm or email scheduler@chmuseums.org. Reservations must be made a month prior to your visit.  
Note: Non-school groups may request our Group Program Guide for additional programs.
Hours
School groups with reservations may visit from 9 – 5 Tuesday through Friday. 
Teachers/Chaperones
Teachers and bus drivers are admitted free. Additional adults pay museum program admission. Chaperones must stay with groups at all times and are responsible for the conduct and safety of all students. Museum membership does not include school tours and school programs.
Payment
Due upon arrival. Minimum of 24 hours for cancellation or you will be charged a cancellation fee based upon admission and your reserved programs. School Groups with less than 15 students will be charged regular museum admission and program fees for a minimum of 15 students. (No cancellation fee will be charged if your school is closed due to weather). 
Check-In
Museum of York County: Please have your bus driver drop your students off at the FRONT door of the museum; they can then park behind the museum.
Historic Brattonsville: Please check in at the Visitors Center.
Main Street Children's Museum: Please check in at the front desk.
Confirmations
You will receive a confirmation letter, a general information sheet and directions. Please call the Scheduler immediately if any of the information in your packet is incorrect or if you do not receive this information. Please bring your confirmation letter with you on your visit.
NOTE: If you do not receive a confirmation letter, your group is NOT booked.
Rain Plan
Programs will proceed rain or shine. Historic Brattonsville has no covered areas for programs or lunch. When extreme weather conditions prevail, please contact the scheduler to reschedule your program.
Food and Drink
Food and beverages are not permitted in the museums. Picnic areas are available on a first-come, first-served basis at Historic Brattonsville and the Museum of York County. Local parks with picnic areas are within driving distance of Main Street Children's Museum.