Plan Your Visit
Historic Brattonsville
10 a.m. – 5 p.m.
Programming ends at 4 p.m. Site open until 5 p.m.

1 p.m. – 5 p.m.
Self-guided tours.
Limited handicapped accessibility. Pets not permitted.
Closed on New Year's Day, Easter, Juneteenth, Independence Day, Veterans Day, Thanksgiving (and the day following Thanksgiving), Christmas Eve, and Christmas Day.
Site closed until 3:00 p.m. for selected special events, including Christmas Candlelight Tours. Subject to change. 
A Day At Historic Brattonsville
| | |
| --- | --- |
| | |
| | |
| | |
| Members & Children 3 and younger | |
| | |
| --- | --- |
| Online Ticket Sales Cutoff | |
| Walkup Ticket Sales Cutoff | |
Maps & Directions
Close to Rock Hill. Take I-77 Exit 82B. Follow signs on Cherry Rd./Hwy 322. After approximately 17 miles turn left onto Brattonsville Rd. Continue for approximately 2 miles; Historic Brattonsville's Visitor's Center and parking will be on the left.
Please note for some events Brattonsville Road is closed for visitor safety. Please allow additional travel time to follow the posted detour. 
Detour Info
From McConnells Highway (SC-322) turn southbound onto Williamson Road (State Route 560) Travel 1.5 miles on Williamson Road and turn right onto Percival Road (State Route 380) Travel 2.1 miles on Percival Road to reach Historic Brattonsville
Groups are welcome at all Culture & Heritage Museum sites. Group visits involve 15 or more people and must be scheduled in advance. Groups visiting the Museum of York County receive a discounted admission rate.
Group Tour Information
Guided tours and special programs are available for groups at an additional charge per tour or program; groups requesting special programming must make reservations at least one month in advance.
Chaperones pay the regular admission price, which includes any special program fees, if applicable.
Memberships cannot be used for or in conjunction with group admission.
Reservations
For additional information or to make group reservations contact:
Scheduler: 803.981.9182
Email: scheduler@chmuseums.org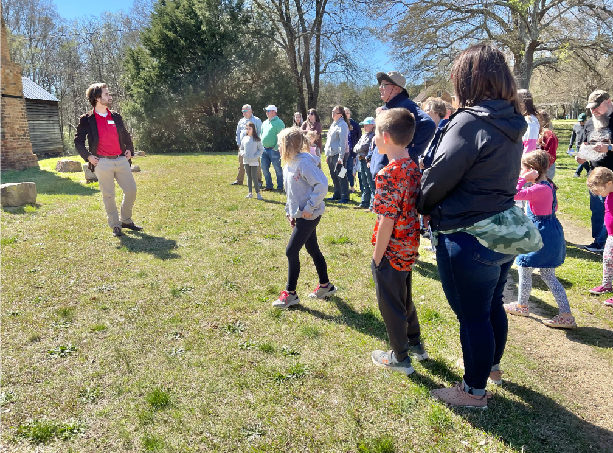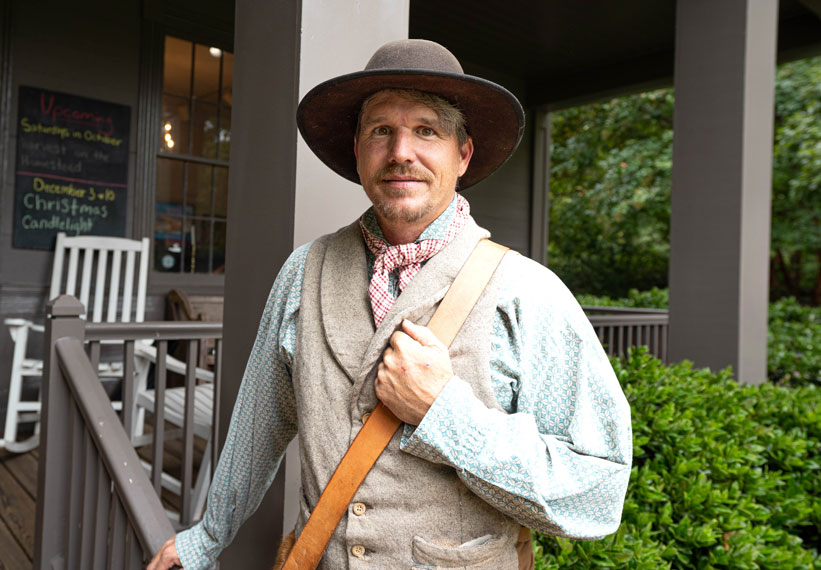 Is Historic Brattonsville handicap accessible?
Click here to view accessibility information for Historic Brattonsville.
Are pets allowed at Historic Brattonsville?
No, pets are not allowed at Historic Brattonsville. Service animals are always welcome.
Emotional support animals, comfort animals, and therapy dogs are not service animals under Title II and Title III of the ADA and are not allowed at Historic Brattonsville.
May I leave and return in the same day?
Yes, you can leave and return to Historic Brattonsville later in the day. Please keep your receipt or reservation email to show to the Visitor Services staff member at the front desk for same-day re-entry.
Are pre-registered tickets refundable?
Pre-registered tickets are nonrefundable and will be considered as a donation to the museum.
I purchased tickets in advance but now I need to reschedule, what do I do?
Please call (803)684-2327 and one of our visitor services associates will assist you.
Is there a place to eat/have snacks on site?
Yes, there are picnic tables available near the Visitor Center.
Do you offer group rates/field trips?
Yes. To learn more about our group programs click here. To learn more about our field trip offerings click here.
Can I buy things at the Brick House Store?
No, the items in the Brick House Store are for historic interpretation only. However, there are items available for purchase in the gift shop on site or our online gift shop.
Are there sunflowers that I can see at Historic Brattonsville?
While there are Schweinitz's Sunflowers at Historic Brattonsville, these flowers are endangered and NOT available for public viewing or photography. Draper Wildlife Management Area is located just down the road from Historic Brattonsville and has sunflowers for public viewing when in season.
Address
1444 Brattonsville Rd.
McConnells, SC 29726