Culture & Heritage Museums is a family of museums in York County, SC, which includes Historic Brattonsville, Main Street Children's Museum, McCelvey Center and Museum of York County.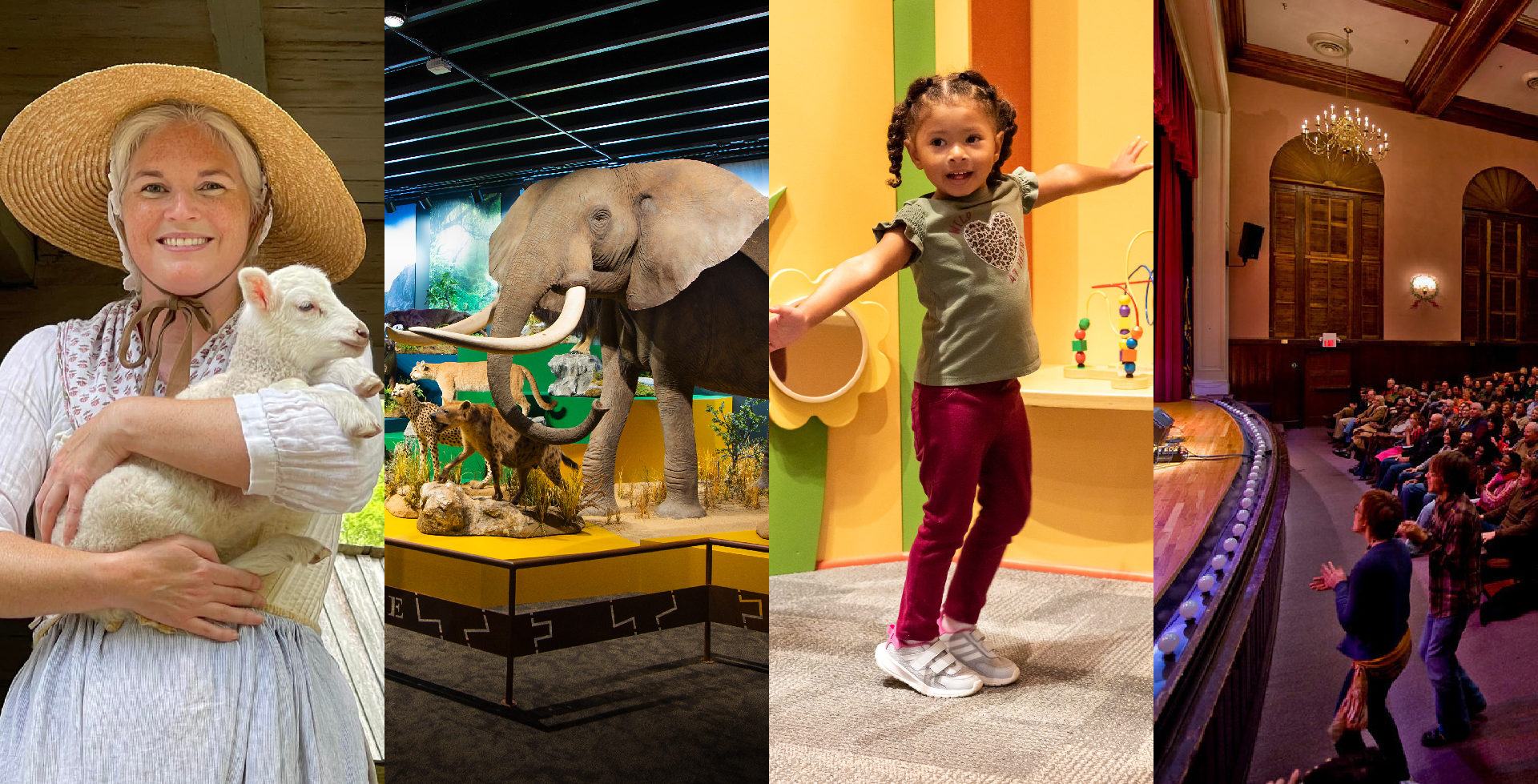 Main Street Children's Museum
Main Street Children's Museum
Plants of the Piedmont: Native Species
March 25 | 10 – 11:30 a.m.
Curious about the plants in your backyard? Join us for a seminar series where you will learn how to identify native, invasive, and endangered plant species of the Piedmont through nature walks and hands-on activities.
Next in the series:
April 29 – Flowers and their Pollinators
May 27 – Invasive Species
This series is suggested for ages 12 and up. Each seminar is $10 for non-members and $5 for members. Online registration preferred. Walk-ins accepted.
Women's History Week
Drop-in from 11 a.m. – 2 p.m. each day.
Join us in celebrating Women's History Month by learning about women scientists through drop-in activities throughout the week!
Wee Wednesday
Wee Wednesday will take place at 9:30 a.m. and 10:30 a.m. This week we will be reading "Planting a Rainbow" and making a flower craft.
Great Little Growers
Great Little Growers will take place at 9:30 a.m. and 10:30 a.m. in the upstairs classroom and is limited to 20 people per session. There will be a $2 supply fee for members and $8 for non-members (includes admission). Pre-registration Required.
Well worth the cost of admission and great for the kiddos. The planetarium is the icing on the cake. Great little show and presentation. Highly recommmended!
Media Alert:Nov. 2, 2022 Contact:Marie CheekCommunity Relations CoordinatorCulture & Heritage Museumswww.chmuseums.org803.909.7312    mcheek@chmuseums.org Deep dive into York County's Reconstruction Era history Meet author Scott Farris at book signing event at...